Real Estate can be combined with Equipment or Business Value Loans for complete turnkey financing. This can save time, avoid issues with Intercreditor Agreements, and reduce the transaction costs.
Sale or Net Leasebacks of Land & Buildings are also available to reduce your capital investment.
Financing is available for a variety of properties within the Retail Industry including both quick and full-service Restaurants, Auto Repair Shops, C&G Stores, and Others. Fast Closings can be arranged. Options include:
Construction Loans
Up to 90% of land, building, and related fixed costs (100% financing is provided for Net Lease-Back transactions)
Can be combined with a long-term mortgage (or a Net Lease) to reduce transaction costs
Turn-Key Financing can also include Equipment Loans to provide a one-stop source to save time and reduce costs & paperwork
Mortgage Loans
Portfolio Lending Programs for both Owner-Occupied and Investment Properties
Both Recourse and Non-Recourse options are available.
SBA 504 and 7(a) financing also provided (See Community Bank Programs for 504 Partnership)
USDA B&I loans available for qualified transactions.
Up to 90% Loans including soft costs.
Additional Collateral may also be considered to increase advance rates.
Cash-Out Options available.
Sale/Leasebacks or Net Leases
Cash Buyer for Single Tenant Retail Space
Property purchased at 100% of Fair Market Value
Free up your cash for other uses
Reduce your occupancy cost & overall cost of capital
Long Term Triple-Net Agreements with a Base Term of 20 years or longer
Multiple renewal options (to reduce rollover risk)
Purchase Options may be available in select cases
Rents can be fixed, graduated with lower payments in earlier years, or periodically reset depending upon your needs
REIT and non-REIT based alternatives are available to provide greater flexibility in structuring a deal
Early Termination & Substitution Rights can be provided (enabling you to close underperforming locations etc.)
Additional Capital can be provided for Remodeling, Image Enhancements, or other property improvements when needed
Capitalization Rates are very competitive
Tax & Financial Reporting Benefits include improvement in Key Financial Ratios which may affect Bank Covenants or borrowing criteria
Can purchase an Existing Property or a Portfolio of Properties. Can also provide Forward Commitments to buy properties upon completion and occupancy.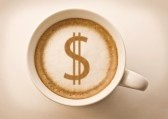 Please forward a Transaction Summary to get started...
....by Fax (770) 783-5861
or Call Us to expedite your funding request @ (770) 213-4467.
Click here
for a
Credit App & Other Forms



Global Funding, Inc., 1353 Riverstone Pkwy., Ste. 120-250, Canton, GA 30114
Phone (770) 213-4467 * Fax (770) 783-5861